The twenty-first century is the century of technology. The immense use of technology even in everyday life is astonishing. It cannot be denied that technology has played a vital role in bringing life at ease and is continuously adding comfort. There is nothing today that cannot be done by sitting on your couch at your comfort with some gadgets in your hand. You can make phone calls, video calls, do you office work, do you bank related work, make bookings, and yes, finally, the all-time favorite job, shopping! It was quite long before that it was just the women who were tagged for the shopping task. Today, men too are not lagging behind and are also sparing time and going busy frequently for shopping.
The ever increasing use of online shopping has no doubt made shopping quite easy and that too at an another level. People prefer online shopping for a number of reasons. The major reason behind the increasing use of online shopping is safety of payment. Yes, had the payment not been easy, the growth of online shopping would not have been observed. Thanks to the one more innovation in this sector, the payment gateway integration. This is the tool without which online shopping could never have been the first choice of consumers.
A payment gateway is an infrastructure that allows the online store to accept online payments from customers. Payment gateways accept payments through credit cards, debit cards, and net banking payments. With the rise in e-commerce, there has been a rise in payment gateway companies also that provide this service to e-commerce businesses. Payment gateway companies charge the e-commerce businesses on per transaction basis. Choosing the right payment gateway can be very helpful in the smooth running of a business. When a particular payment gateway is selected, it immediately needs to be integrated to the online store software. The payment gateway is integrated with the e-commerce website's shopping cart and is activated when a customer places an order.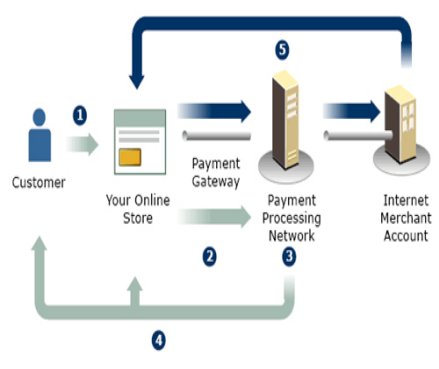 Payments made easy by Payment Gateway Integration
Digitap provides quick payment gateway integration service with its certified software engineer's team. We offer an online interface (dashboard) where the merchant is able to view the transaction details, settlement reports, analytic reports, etc. Digitap is experienced in integrating the payment gateways into your website in less time and that too at a very affordable price.
Payment gateways are integrated to their merchant's website by two methods. The first method is called the Form integration. It is less complex and involves the merchant sending the customer to the payment gateway provider website. Here, a secure order page opens in a new tab and plays an important role in capturing their transaction information. When the transaction is done, the customer returns to the merchant's website. This simple method is followed by small businesses that lack the technical capabilities to do an advanced integration. The second method is called Server method. This method though more complex, is more powerful than the first. In the second method, payment gateway API is used to process a transaction. Here, the customer does not leave the merchant's website and this makes them even easier. Also, the checkout process seems to be flawless to them. This method is employed by businesses that want their websites to be executed in front of customers in a professional manner.
Why Digitap is mostly preferred by many growing e-commerce business units is that the payment gateway integration service is PCI-DSS or PCI complaint. Moreover, all major payment gateways are supported by AVS and CVV2 / CVC2 verification services. We are pledged to provide ease to your growing e-commerce business and eventually to your customers.