The continuous decrease in patience in today's generation has led to finding ways of increasing the speed taken to load pages on the internet. This is facilitated by the use of Accelerate Mobile Pages or AMP. This has been brought about by the use of JavaScript and by the use of its own server to serve the pages.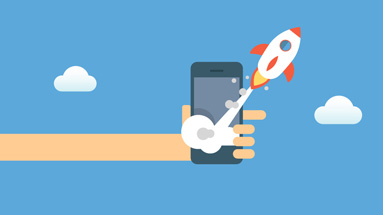 Digitap offers Google AMP service and it does so with the help of its specialised web designers and developers who arehard working and loyal. These set of dedicated people offer fast streaming for your pages.
What happens once you start using Google AMP?
Speed- Naturally, it increases the speed of the pages being loaded. Statistics show that if the pages take time to load, 39 percent of the people don't return to that website. No business wants to lose the customers this way. Thus reducing the loading time is a must.
Increase in traffic- The better and faster a website is, the more attractive it is for the people. The likeliness of people not using that particular site goes down and in fact, they even ask their friends/families to check it out. This leads to increase in the number of clicks perday.
Effective and efficient- Reduction of waiting time makes the entire process more efficient and effective. Time is money. Hence if you reduce time wastage, you increase revenue and make the entire process cost-efficient.
Versatility across platforms- Once people feel that the website has an easy access, they start using it on more mobile platforms such as on their own mobile. This further increases the number of viewers and their business thrives.We at Digitap recognize this need and are willing to help you. Contact us at the earliest!