Your company has a hard-working team of professionals in place and alsohas the necessary resources . However, you need to ensure that there is effective communication, the data remains confidential, and you are able to conduct the various daily operations and the productivity of your team increases over time. IT or Information Technology services can help you with this. It acts as a base for your company which leads to strengthening and secure operations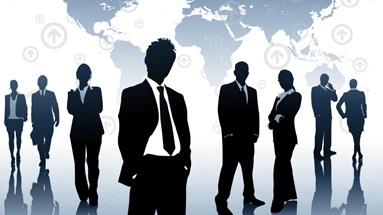 You might argue saying that you don't have enough resources to hire an IT team or staffing more people. The good news is that, there are companies who provide specialised IT services and thus you need not have an IT service within your company.
Thus, it is crucial to get in touch with established IT service providers who can assist, help and monitor the working of your company. The benefits of IT outsourcing are-
Security-
The increase in number of cyber-attacks has made the internet a scary and an unsafe place. However, it isn't if you learn how to keep your data safe and protect it from any virus. The IT companies prevent the leakage of your data and from any malicious software degrading your system. Thus IT companies deter and counter every potential problem and prevent it from becoming worse while your business continues to earn higher revenue.
Technology-
There is a constant need to upgrade technology so that it fits the current requirements. IT companies help you with, which technology, is best for your business and they also help you with reviews and updates on a regular basis.
Cost efficient-
Businesses have recognized that hiring an IT team, buying software and everything necessary for the functioning of the IT department is costly. On the other hand, outsourcing reduces costs and performs the same functions in a more effective manner. Further, IT is just a support system for some companies as their core competency lies someplace else. Thus, we see a large number of companies these days outsourcing their services.